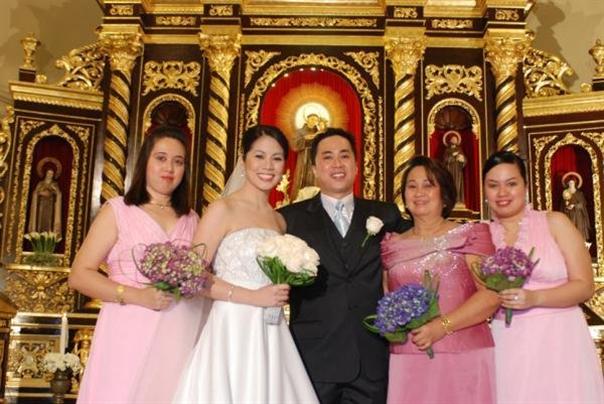 Mike & Jia's Wedding, 26 October 2007
and then…now…the wedding of Mike's little sister Aileen Yutuc to Kenneth Alanano
Date: December 3, 2009
Venue: Fernwood Gardens
Caterer: Josiah's Catering
Photographer & Videographer: Imagine Nation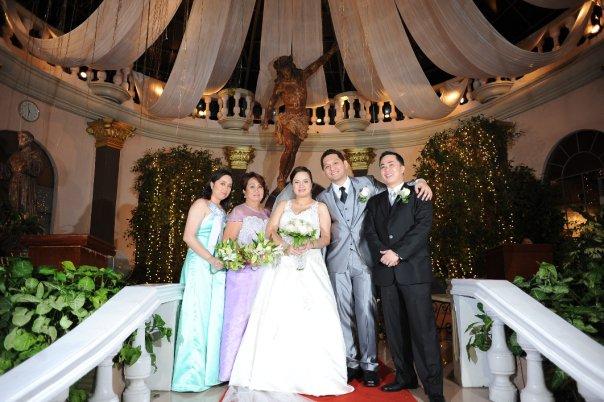 feeling so double blessed to be trusted by both siblings to handle their weddings:))
its all in the family :))
Let me share Aileen Alanano's e-mail
HI MS. KUTCHIE, Merry Christmas in advance, Here's a part of the e-mail from my (former) fave boss (former Director of Sales & Marketing of Edsa Shangri-la, Manila, Mr. Benedict Lim – I wanted to share this with you and all the other suppliers we had who make our wedding really memorable. ;)
"We enjoyed your wedding, and I had teary eyes (rare) when both your families spoke from their heart… that's when i realized what the word "heart felt" means… you are so lucky to have family like that… that itself is your treasure… people who love you – around you..
by the way, the flowers were nice, the food was good, service was good, the chairs, set up, organizers professional, lighting, sound, video clear, the menu, with the wine and beer service was timely and smooth, the host was good, new games (sabi rin ni shawie), nice car, nice venue natural timeless, weather and aircon was good, and most of all the people were so nice and you can feel their love for you both… that's tops it all.
very happy for you, and will pray for you both."
:)
Hi Ms. Kutchie…I bet you and your team are soooo busy nowadays…the best talaga ang GM! :) A testament of grace under pressure as always. Daming pinapasaya… Hope all of you would have a great Christmas! I got a lot of emails and SMS about "the day" and this is one of those special messages that I got. :)This boss of mine is very close to my heart talaga… Really wanted to share with you :) You did wonders :) Nawala lahat ng pagod ko when I saw how all our preps turned out- most impt part, nag enjoy lahat, it was a very relaxed and fun atmosphere…(mejo senti lang haha only son and bunso kasi). You were the first person I saw when I entered the church…you know when my knees started to shake, when I saw you, I was "reassured"…I can still remember your line.." In fairness maganda ang make up mo, malinis :)"' that made me smile and cry na rin while I was walking down the aisle, smiling and crying – just like Sisa. Haha lahi mo nga sinasabi, hay naku, luka luka ka talaga girl! (whenever we discuss) hehe. Have a merry christmas po and hope to see again maybe in a good friend's wedding in the future….God Bless!