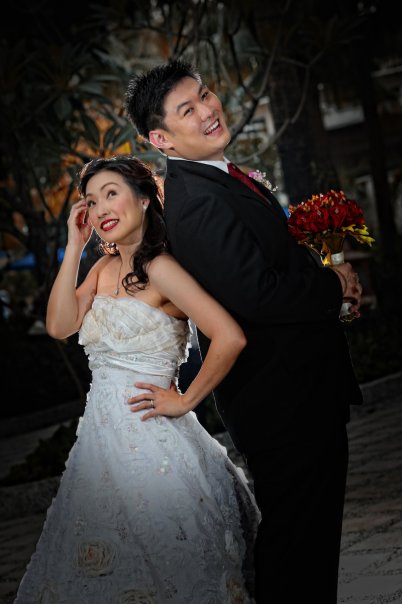 Date: February 20,2010
Venue: Edsa Shangrila Hotel-Isla Ballroom
Stylist: Charo Sy
Photographer & Videographer: Jaime Tee
Musicians: Bernie Pasamba
Emcee: Michael Sy Lim
Mark and Mabelle's wedding was held at Santuario de san Antonio in Forbes Makati.
The reception was a sit down event held at the Isla Ballroom of Edsa Shang Hotel. The couple wanted a traditional but classic and elegant look for the ballroom, thus they chose Charo Sy of 7 Lily to style the event. Top Notch photographer Jaime Tee covered the event and as always, its a breeze working with Jaime. The onsite was done in a very romantic manner , presented just before the end of the program.
Another highlight was a dance nos. presented by a new dance group a.k.a jabbawockeez, which lent a young feel to the otherwise traditional proceedings.
Michael Lim, definitely brought in the laughter with his game, Mark vs Mabelle, a spin off of Pera o Bayong . The game had a grand prize of Trip to HongKong for two which surely motivated game participants to do their best in this exciting game. Michael surely kept everyone in stitches with his witty remarks.
At the end, the couple sincerely thanked their respective parents for all the support they got in completing their wedding. It was such a pleasure working with these two and we wish them a great honeymoon !!!