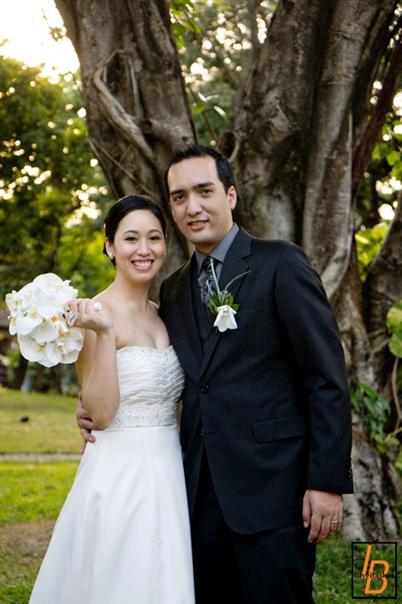 Date: April 24,2010
Venue: North Forbes Pavillion
Caterer: Centertable
Dessert Buffet: Bizu
Photographer: Terry Uy
Photographer: Giveitashot Photography by Ly Bernales
Videographer: Bob Nicolas
Musicians: Animachoir
Lights, Sound system & Drapes: Sensitivity
Rico and Teeya might look like your typical Yuppies working in cosmo Makati as bankers, but both are very much Young at heart, childlike even, which belies their serious demeanor.
The wedding is set on a Disney Theme, with the couple entering to the tune of John Cena's soundtrack…yup, the wrestling guy :) So, see the twist there..but at the same time a magical disney musical for the rest of the night.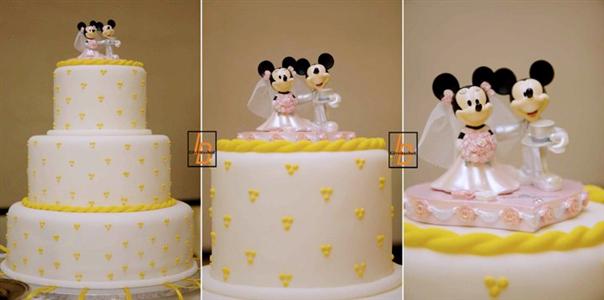 It was pure pleasure on my part to witness Teeya walk down the aisle to the tune of "When you wish Upon a Star " ..didnt realize that this Disney song can be a great Bridal Walk, thanks to the beautiful rendition of the Anima Choir.
Official Photog was Terry Uy with Bob Nicolas for the video. Centertable provided the sumptous food with Bizu for the dessert Buffet. Wine was definitely overflowing for the guests. Program was powered by Sensitivity.
By the way, each guests tables were named after Disney Characters or movies and yes, decorated with Disney characters..all personal collections of Rico since childhood.
So, guess what?? The guests took home Rico's disney collectibles as the guest can't resist taking it and Rico can't say no. Looks like the guests are likewise , all Disney Fans and definitely all child at heart :))