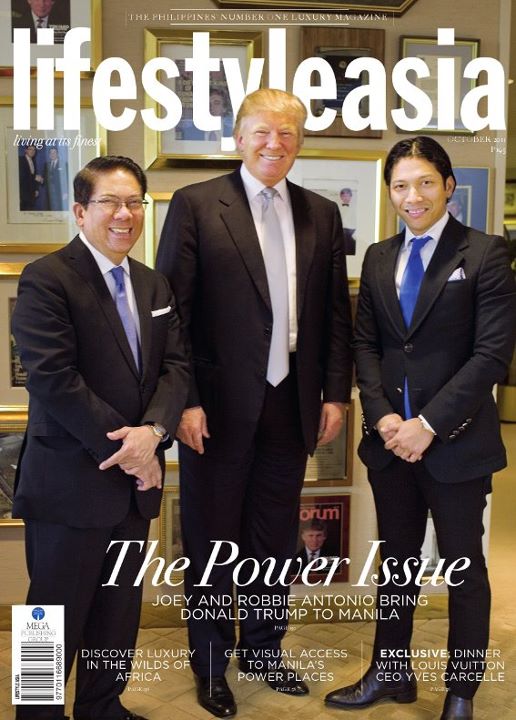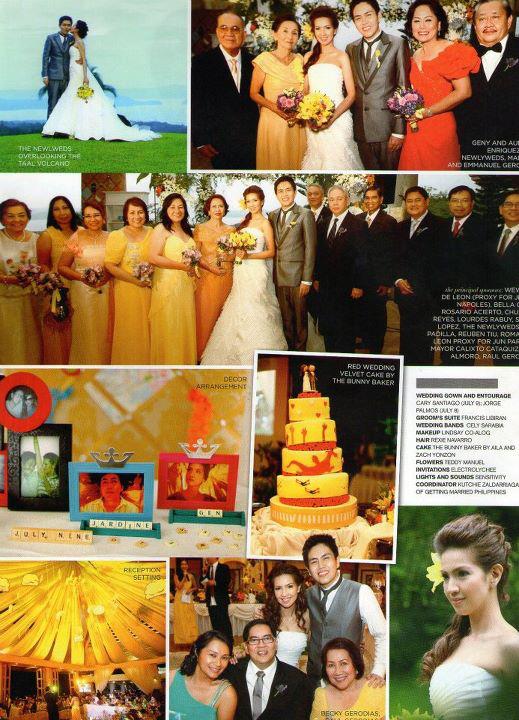 Live, Laugh, Love
IT WAS A PHOTO THAT LAUNCHED A THOUSAND MORE.
If there were three words that best represent the relationship of Jardine Gerodias and Gen Enriquez, it would be "Live, Laugh, Love." The two met when Jardine's sister, Jenice, chanced upon Gen's picture on Facebook through a common friend. Jenice couldn't help but play cupid and set them up. After two years of dating, Jardine decided to pop the question in front of 50 of their closest friends in a surprise proposal hee set up in his condo.
The marriage of the son of Emmanuel Gerodias and Marissa Muyot Gerodias og MMG Corporation and the daughter of retired-trader Geny Enriquez adn Aurora Baja Enriquez was celebrated two-fold. July 8 marked the couple's union in front of their family. The ceremony took a creative turn as Jardine used personal photos as visual aids to his wedding vows.
A second celebration was held the next day with 300 of their friends and relatives. Elements from the couple's childhood dressed up the Tagaytay Midlands' Veranda. The couple's love for pop culture was apparent; cassette tapes from their own collection were used as name cards; vintage vinyl records served as table labels; and Lego pieces a top tables lent a sense of nostalgia. Even the directional signs leading to the Veranda were inspired by the computer game Mario Bros. The decorations were in sync with the whimsical touches on the newlywed's own ensemble- the groom wore custom-made Lego cuffs, while the bride carried a bouquet decorated with a character from the popular game Angry Birds. The couple spent their honeymoon in the United States.