The importance of having someone in charge on the wedding day cannot be overlooked. Organization and efficiency is key. This is what we do best.
Turn Over Package
This service is done when the Bride and Groom have already signed contracts with various vendors, but would like someone else to oversee the implementation of the arrangements and make sure everything will run smoothly and stress-free.
Pre-event meetings with the Bride and Groom, 1 ½ month before or 6 weeks before the wedding.
Unlimited bridal consultations and assistance through phone and email upon signing of contract until the day of turnover
Provide Client a complete bridal workbook and soft copy of TEMPLATES to be used for the event.
Recommend accredited professional and dependable vendors that best suit the couple's needs and budget.
Assist couple in confirming details, services, and final agreements with wedding suppliers (banquet manager, florist/event stylist, photographer. videographer, cake designer, musicians/band/strings/sound system, gown designer, stationer etc.)
Assist in reviewing service contracts of previously booked suppliers
Require the client to turn over all final contracts signed by them to GM for confirmation, review and follow ups.
Confer with the client and the vendors on the details of the arrangement, layout, set-up(floral arrangements for couple's table, VIP tables, guest tables, cake table, registration and gift table, musicians/band setup, AVP set up, dance floor and food table set up).
Orientation of specific roles of the entourage and other participants for church/reception on the day of the event. Wedding rehearsals are optional and will be charged separately.
Ocular inspection to the ceremony-reception site and coordination with client identified suppliers.
Pre-production meeting with selected suppliers
Guest management and Registration , floor plan layout, and seating arrangements
Assistance in conceptualizing and organizing the whole reception program including briefing of emcee
Assist in providing template scripts for the program emcee if necessary
Provide an outline with exact time of reception program
Provide customized WEDDING CHECKLIST for the couple to use as guide list on things they need to endorse to coordinators and items they need to prepare and bring for the bridal suite, church and reception on the day of the event
Assist in the selection of music for the ceremony and reception if necessary
Over all management and implementation of the WEDDING DAY TIMETABLE provided by Getting Married for the bridal suite, church & reception.
Help organize and route ceremony and reception materials (e.g. gifts for principal sponsors, entourage, offertory materials, missalettes, souvenirs, etc.)
Preparation of church processional
Coordinate with church for seating arrangements of principal sponsors and entourage, missalette, and songs in coordination with the officiating celebrant and church musicians
Provide the Bride a Special Personal Assistant to assist her on her needs on the day of the event.
Provide a CREW MEAL REPORT to the client for actual advice on cash allowances or meals required by suppliers
Supervision of the venue set-up (Church and Reception)
Gift management and Wine inventory
Make Proper endorsements and prepare Wedding Day Turnover checklist at the end of the reception program
Facilitate payment to the suppliers balances after end of program together with the Clients assigned Cash Administrator.
Arrange call time of suppliers and entourage.
Rehearsal is optional (additional P 5,000.00)
RSVP CLAUSE — RSVP ADDITIONAL CHARGES OF P 10,000.00 UP TO 300 PAX ONLY. ADDITONAL CHARGES APPLY TO MORE THAN 300 PAX.
Staffing on the event day to assure a smooth flow of the wedding ceremony and reception: For 200 pax and below

1 Event Manager
1 Assistant Event Manager
3–4 Event Assistants
Download full details here.
Full Coordination
This service starts 1 to 1 ½ year before the wedding date.
Provide the client a Full Package Detailing Form to better assess clients budget, preferences, priorities and requirements
Provide a Wedding Timeline Report on a monthly basis or as necessary.
Assist in determining and planning the budget and help manage to stay within the budget.
Assist in finding the perfect location: Church or Ceremony Venue, Reception Venue and/ or Caterer
Refer and set-up appointment with various pre-screened Vendors: Wedding Gowns; Caterer, Printer, Florist, Cakes, Photographer, Videographers, Bridal Car, Sound System and other bridal needs to the last details.
Assist in negotiations and reviewing contracts with vendors.
Assist with wedding documentations (Limited to submitting of requirements only)
Follow – ups and overall coordination with booked suppliers (through emails, phone calls and meetings)
Monitoring and Management of deposits / balances /payments made to suppliers by the client. Supplier's balances report will also be prepared by GM.
Assist in reviewing wordings, and addressing of invitations and sourcing of calligrapher.
Assist in composing and selecting readings for the ceremony, misallete or wedding program.
Assist in dialoguing with venue manager and caterer for room layout plans, seating and place cards arrangements floral arrangements, table set-up, musicians, stage, technical riders , audio-visual, dance floor.
Assist in selection of music for the ceremony, reception and dinner.
Assist in advising & coordinating schedules for measurements, fittings, pre nups, trial make-ups and other wedding related appointments
Recommend and source out gifts for the principal sponsors and bridal entourage
Plan and coordinate Wedding Rehearsal if necessary.
Coordinate and confirm with all the vendors chosen in reviewing details of arrangements.
Instruct all attendants of their duties during the ceremony and reception
Assist in conceptualizing Wedding reception program and preparing the wedding day timetable
Facilitate printing of missalette
With R.S.V.P
Wedding Rehearsal is limited to Metro Manila Only. If out of town, extra charges will apply.
TURN OVER EVENT COORDINATION IS APPLIED.
Note: Overseas call, Local long distance calls, postage mailing package fees are not included in the package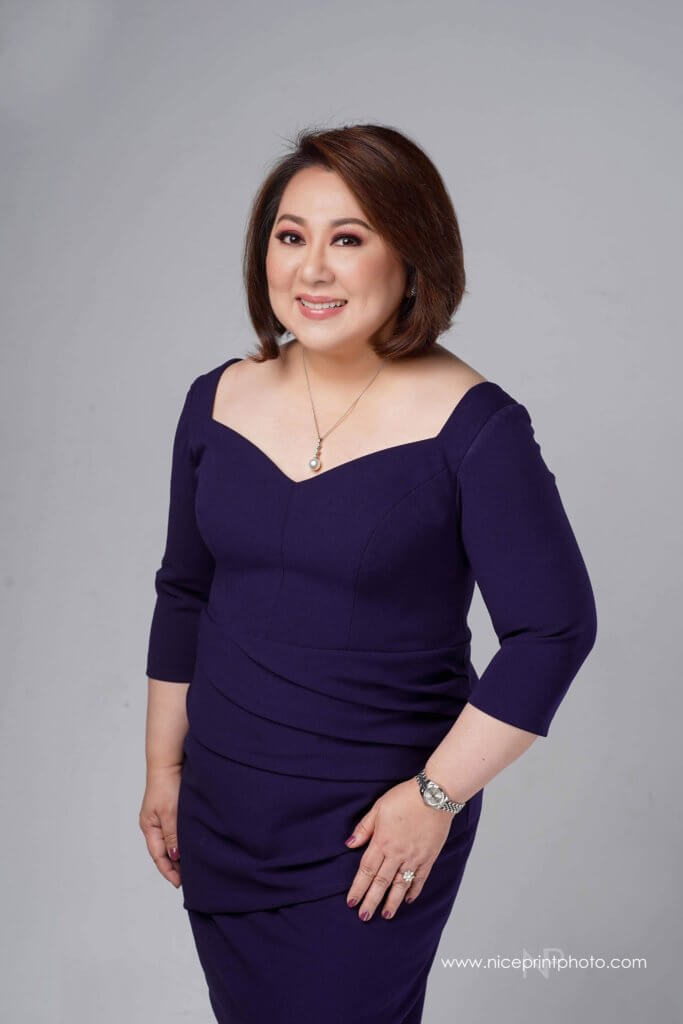 ---
Terms of Payment
** FOR FULL ACCOUNTS PACKAGE, WE REQUIRE 50 % DOWNPAYMENT ( NON-REFUNDABLE )AND THE REMAINING 50% BALANCE WILL BE DUE ONE MONTH BEFORE THE WEDDING DAY ( NOT INCLUDING SATURDAY & SUNDAY, TO BOOK THE DATE AND WITH SIGNED CONTRACT.
** FOR TURNOVER PACKAGE ACCOUNTS, WE REQUIRE 50 % DOWNPAYMENT (NON REFUNDABLE) AND THE REMAINING 50% BALANCE WITH POSTDATED CHECK , DATED FOURTEEN ( 14 ) WORKING DAYS BEFORE THE WEDDING DAY (NOT INCLUDING SATURDAY & SUNDAY ), TO BOOK THE DATE AND WITH SIGNED CONTRACT.
Outside Metro Manila weddings: with additional rate.
For more information, you may contact us here.