Date: March 24, 2013
Church: Santuario De San Antonio
Venue: Manila Peninsula
I met Yoshi Uy , of all places in Valle Verde Club Gym.. He was still in college then at Asia Pacific and who wouldn't notice him?? The ultimate Hunk of a guy in the gym. Handsome, a good dresser , vain…..ahem … but not the bum type…in fact Yosh is the intelligent kind of gym buff :) Though its more obvious to him than to my body but yes, he is a my dearest Gym buddy… as for one, he was one of those who befriended me right away and one of those, i can do my treadmill so leisurely as we make "kwentuhan" just to finish the time. He just look hunky but he has a kind heart.
For some weird reason, and Yosh doesn't even know this….he is special to me , in a sort of "parang kapatid- brother kind of way" and yes, one of those kind i don't always see but you just know that fondness and friendship is always there.
Fast forward , ive established myself as a wedding planner and he a successful businessman, and everytime i see him , i ask him, if he is still looking for " the one" and dreaming of getting married in a remote island with his guests ferried by a yacht . But guess what, he never found that island :DD
What He found though , was a pretty and talented lady – Maits Tamparong, and the first time i saw her, i did tell myself….i think Yoshi found "the one" and i was silently hoping this it is for my dear friend. Finally, it happened and I couldn't have been happier that they are doing a city wedding…..( told Yosh once i hate the sun….haha!!! ) so Manila Pen it is, with a stellar dream kind of a line up for their suppliers . So, No sweat right ?? but no, it turned out Yoshi is the OC kind of groom , haha !!! Maits is the cool and so gracious one, just always smiling and so sweet….but oh boy, Yosh was a hands on groom in a malambing kind of way :) Still, im just so happy i helped him out for his wedding, and believe it or not, i did feel like I saw this young man literally mature in my eyes and then now, married na , haha !! :) See thats the pressure of doing a wedding of someone so dear to you, i want it perfect too and Thank God, since God paired the most perfect kind of couple in Yoshi and Maits, it was just right, that everything will fall in its perfect place last night :) Congrats again Maits & Yosh and Thank you for making us a part of your dream wedding come true :) Love you both !!!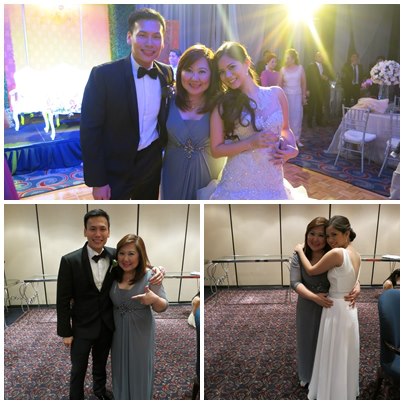 Yoshi and Maite Engagement Session AVP by Boudoir le Blanc

Yoshi and Maite 3.24.13 by Pat Dy ON SITE PHOTOS