Debutante, 18, had the most extreme 'Beauty and the Beast'-themed party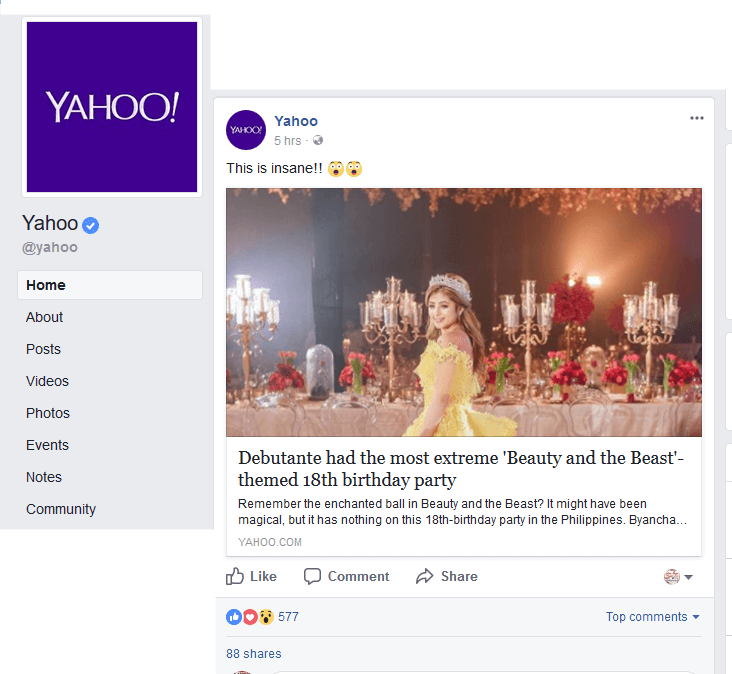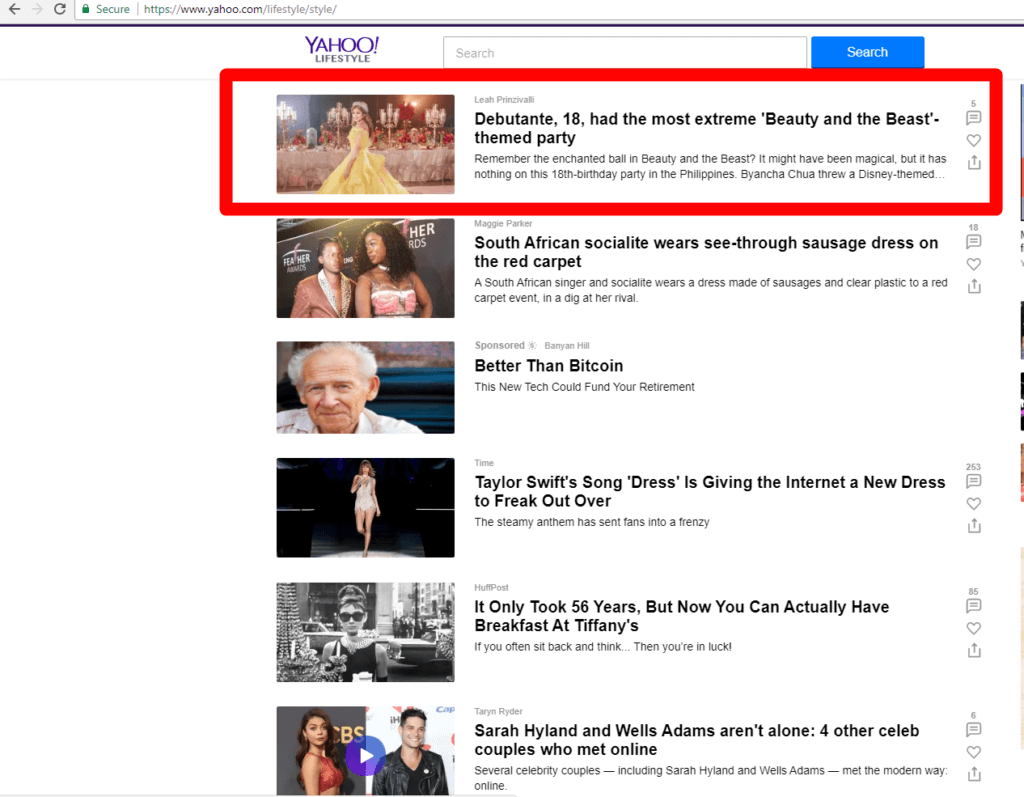 Yahoo Style
Leah Prinzivalli
November 11, 2017
Remember the enchanted ball in Beauty and the Beast? It might have been magical, but it has nothing on this 18th-birthday party in the Philippines.
Byancha Chua threw a Disney-themed ball, and it's so over the top it looks like it was planned by Walt Disney himself.
Byancha is a member of the Phillippines' Chua family, one of the richest families in the country. According to a local blog, the event featured a lighting designer, an event stylist, and three outfit changes.
One was a yellow gown that gave off major Belle vibes.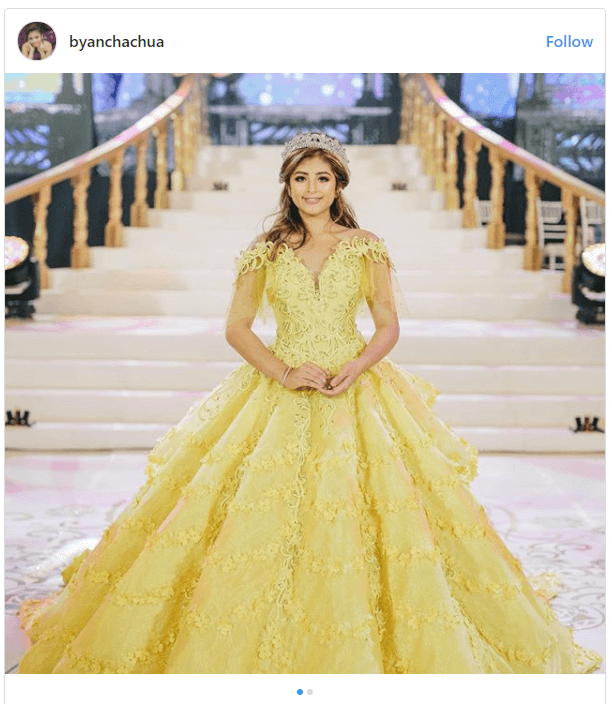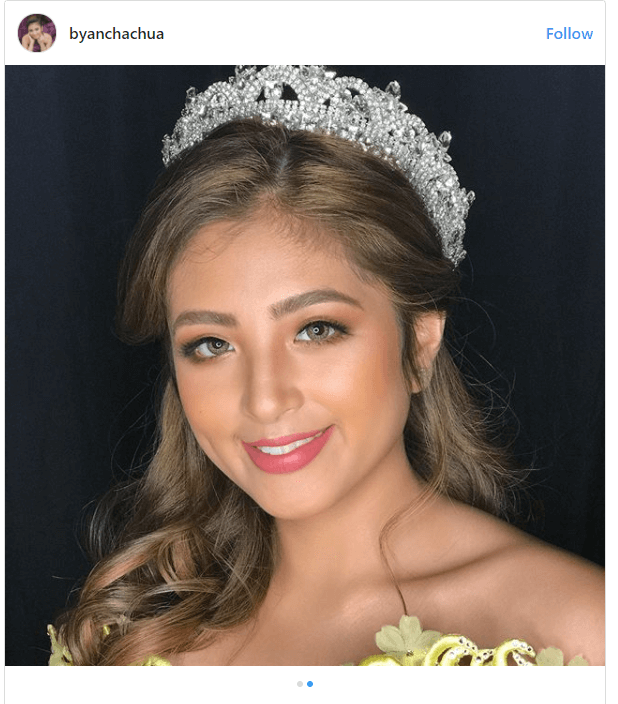 byanchachua- What a night ?? Hair and make up by: @mickeysee, Full coordination @kutchiezaldarriaga, Yellow gown @maktumang, Styling @eventstylistdave, Photo and Video @niceprintphoto
It was designed by Mak Tumang, a local designer, who took to Instagram to share photos of the guest of honor in his creation. Byancha paired the piece with a simple diamond tennis bracelet. How better to match a tiara?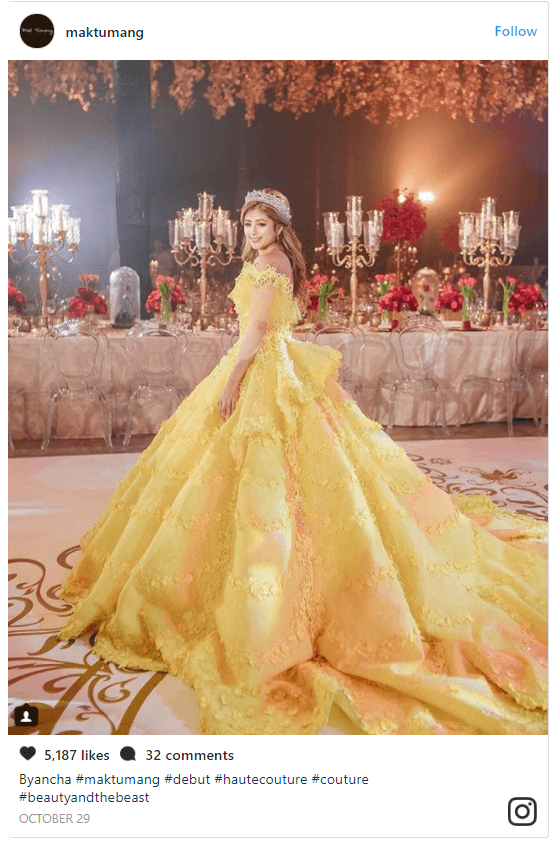 This was also the look that she chose to make her grand entrance in.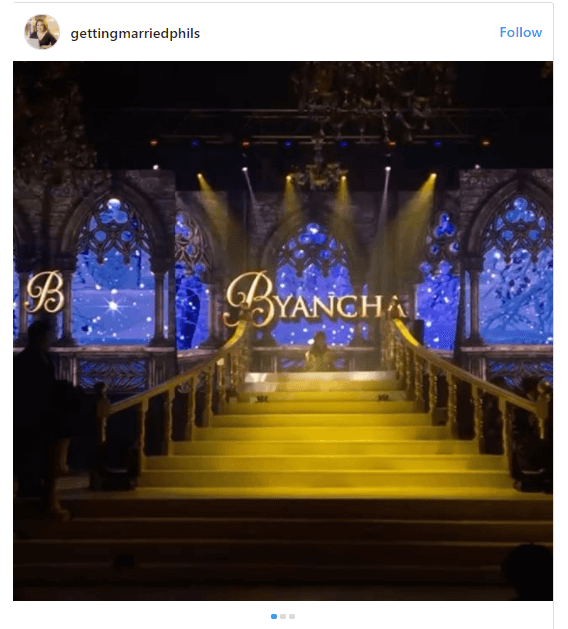 Beautiful Byancha as she appears on stage for her grand entrance #debutevent #debutphilippines #gettingmarriedphils #hydraulics #lxproductions #justbeesdigitalgraphics #byanchaisnowalady #byanchaandthebeast
#kutchiezaldarriaga #eventplanner
She changed during the course of the night into a red number from Michael Leyva, featuring a tight bodice and long train.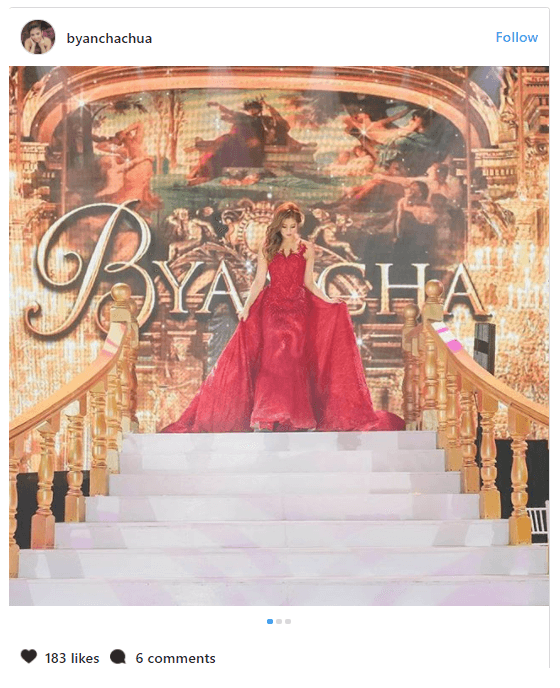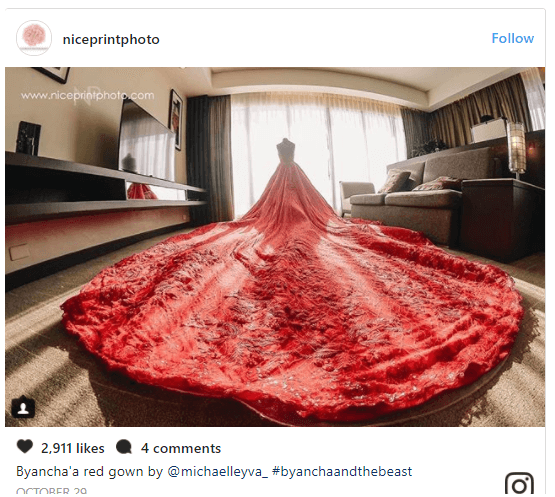 Guests dressed in princess-themed gowns as well.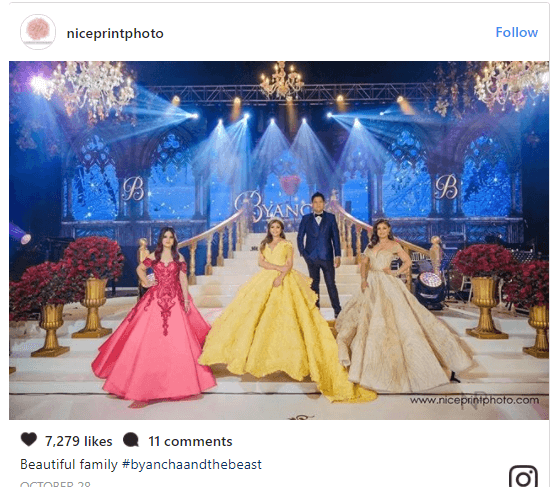 The event, styled by Dave Sandoval, even mocked up the grand staircase recognizable from Belle's big ball entrance. Sandoval decorated the ballroom with flower garlands hanging from the ceiling and ornate Lumière-esque candelabras. Naturally, the table settings featured vases of red roses. Even the (red!) napkins are folded into roses.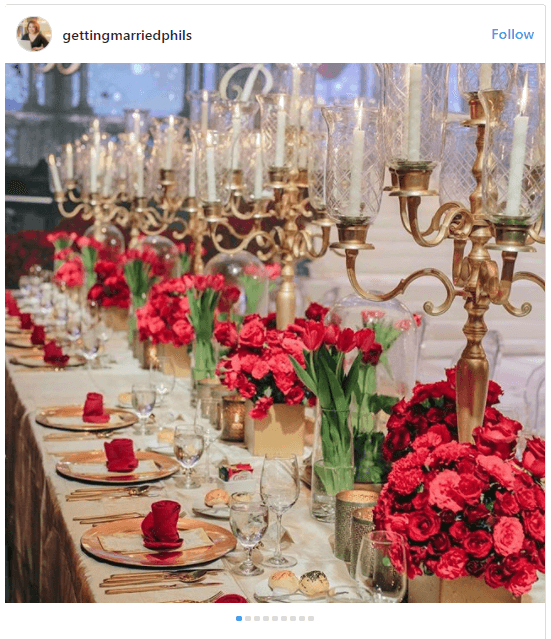 #byanchaandthebeast debut event as styled by @davesandovaleventstyling / led wall by @metrotechprojectors/ digital led wall graphics by @justbeesdigital #gettingmarriedphils #debutphilippines #debutevent #kutchiezaldarriaga #eventplanner
0fficial photos from @niceprintphoto
And guests were treated to a performance featuring the Beast, Gaston, Lumière, and more characters from the classic film.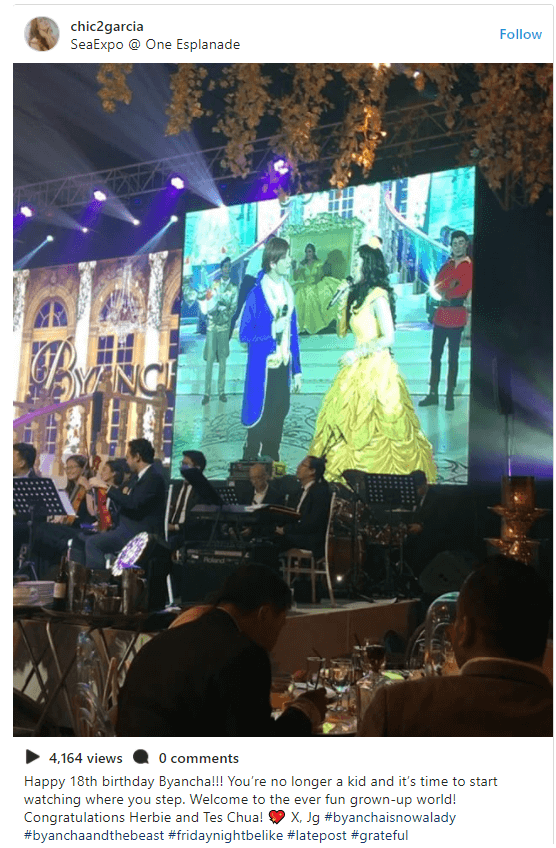 The biggest treat of the night, though, was the cake — literally.
Byancha's custom cake was an exact replica of the Beast's castle. It was decorated with plenty of red roses and displayed on an IRL rose garden. "All the decorations on this sugar masterpiece were delicately handcrafted and carved from sugar," the company behind the design wrote on Facebook. It's almost too gorgeous to eat.
There was also a next-level cake.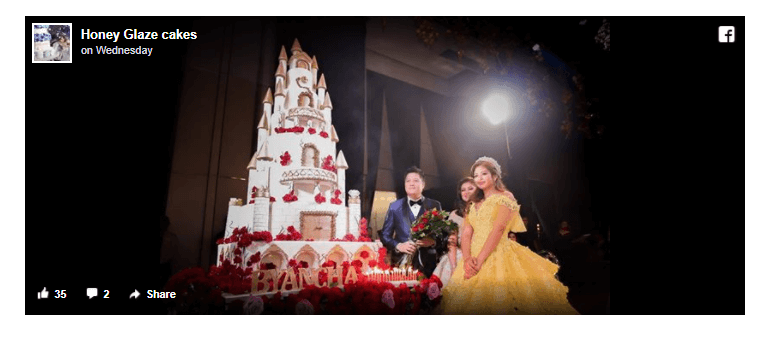 Kutchie Zaldarriaga, who has coordinated a Chua wedding in the past, was in charge of the event.
As Tes Chua, Byancha's mother said, it was "truly an ethereal night to remember."