Getting Married Phils. Corporation celebrates their 10th Year Anniversary last January 15, 2012 at SMX Convention Center.
Grand Entrance of Ms. Kutchie Zaldarriaga (Open LED-Wall)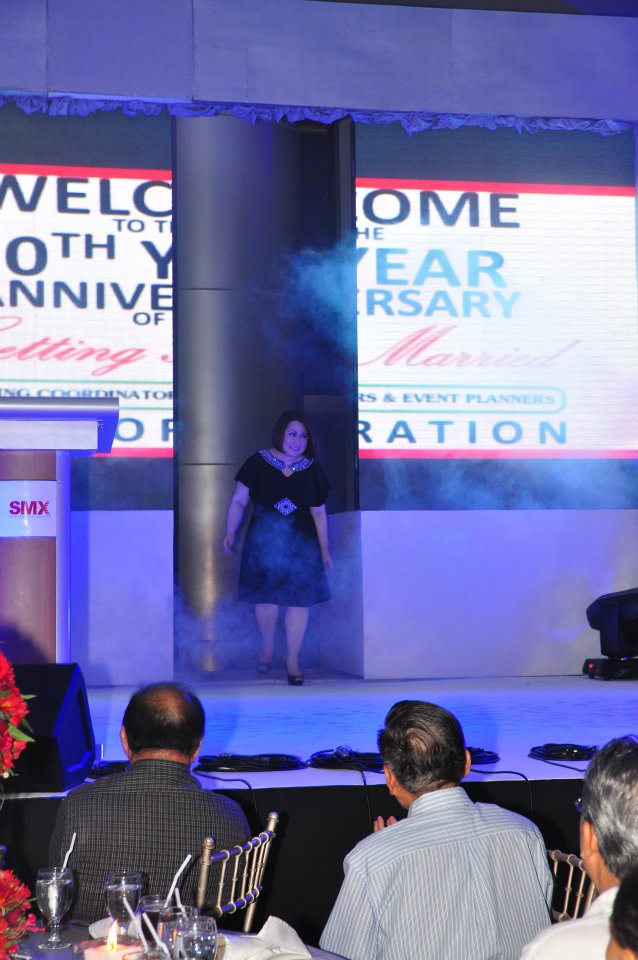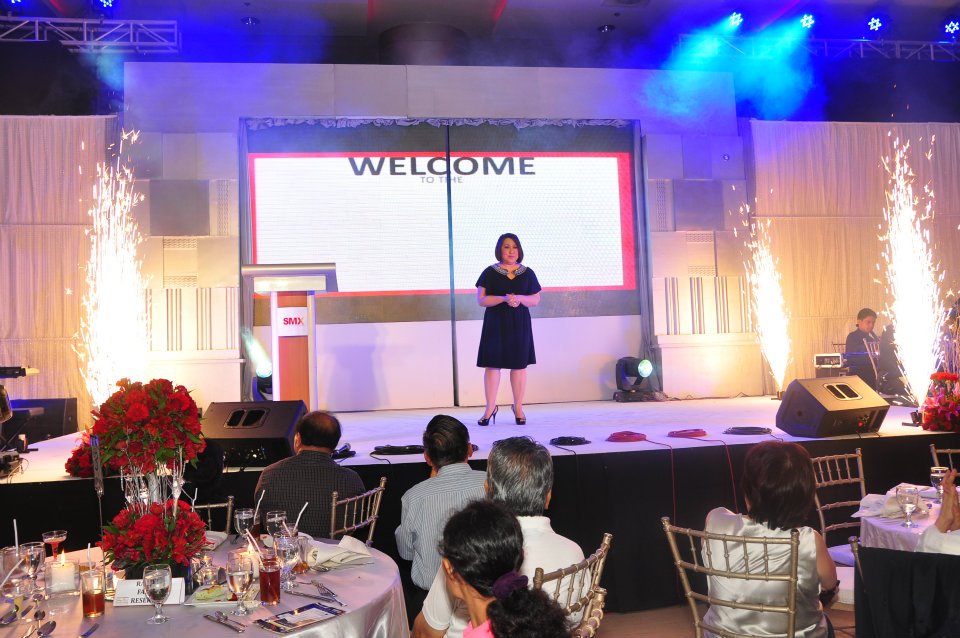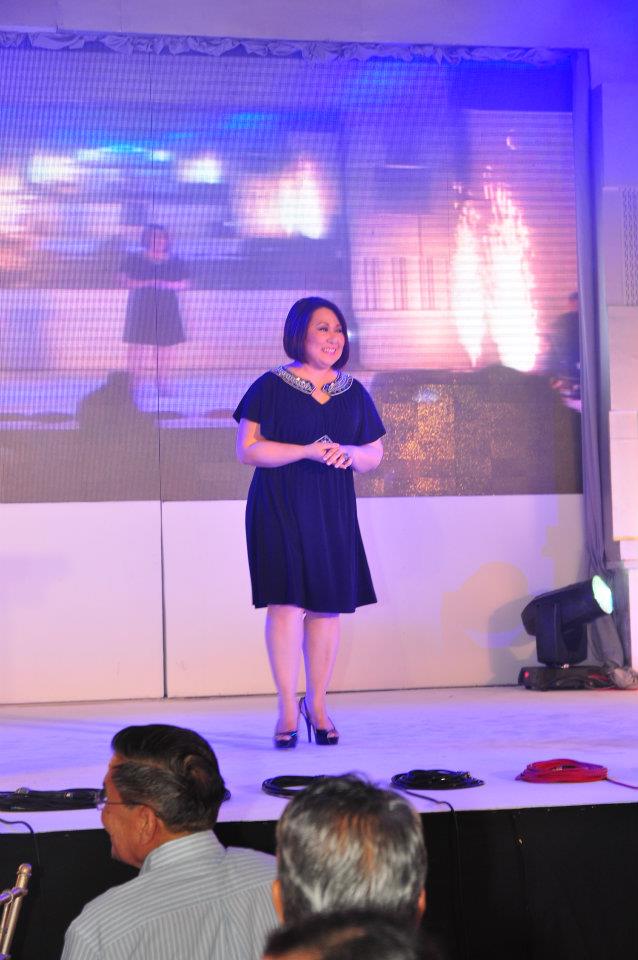 Ms. Kutchie's husband Peter Zaldarriaga gave her a bouquet of flower after the grand entrance.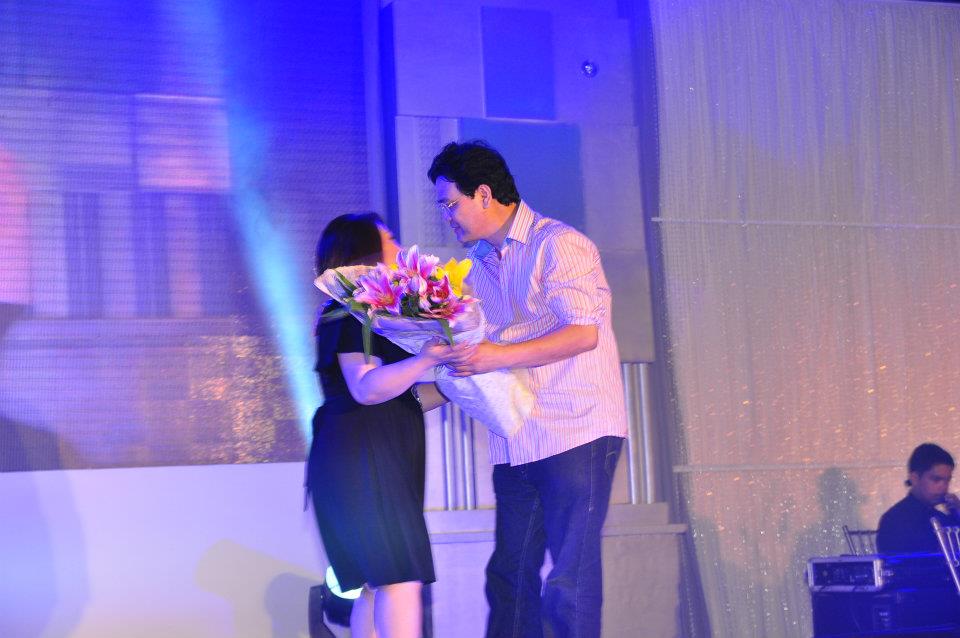 Grand Entrance Music by Manila Philharmonic Orchestra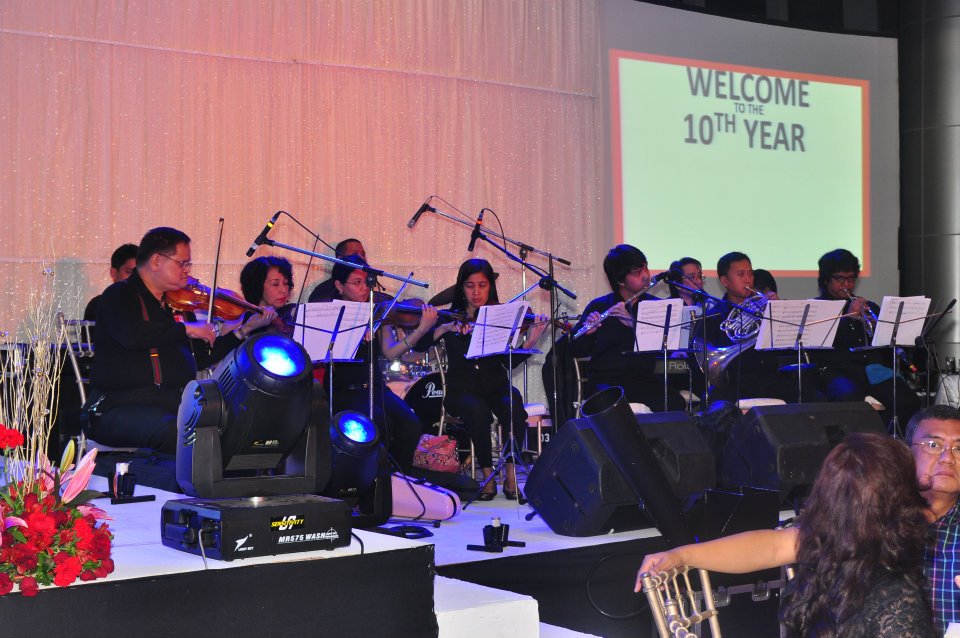 Professional emcee's by Mr. Francis Day and Ms. Charmaigne Ual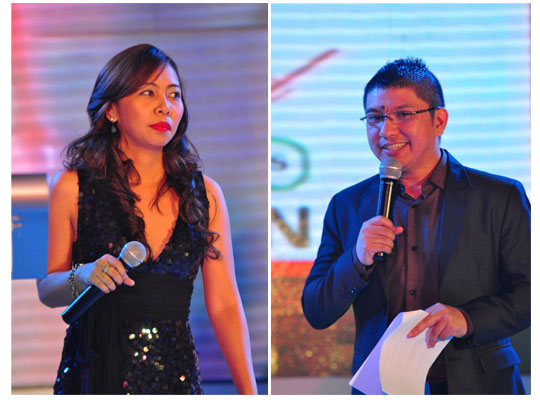 A Toast Part by Mr. Fol Rana a Senior Vice President and Credit Card Head – Allied Banking Corporation and Owner of Fol Rana, Jr. Photography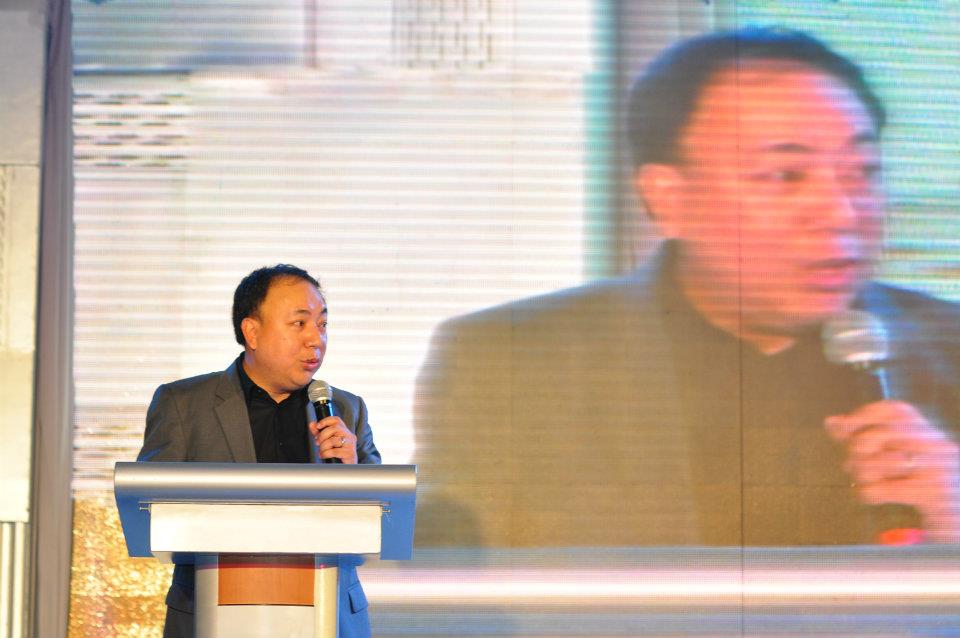 Special Dance No. by Getting Married Staff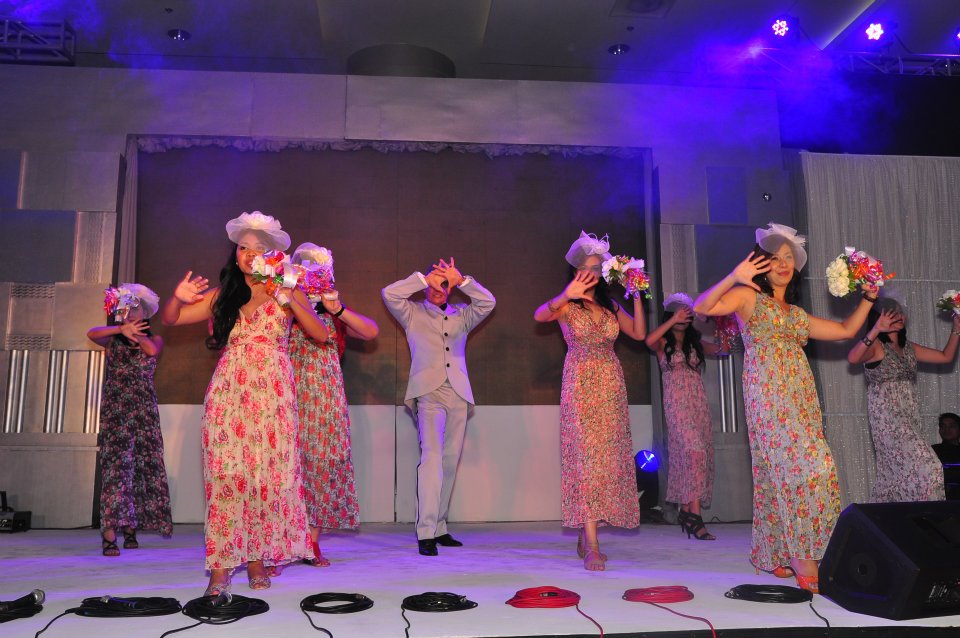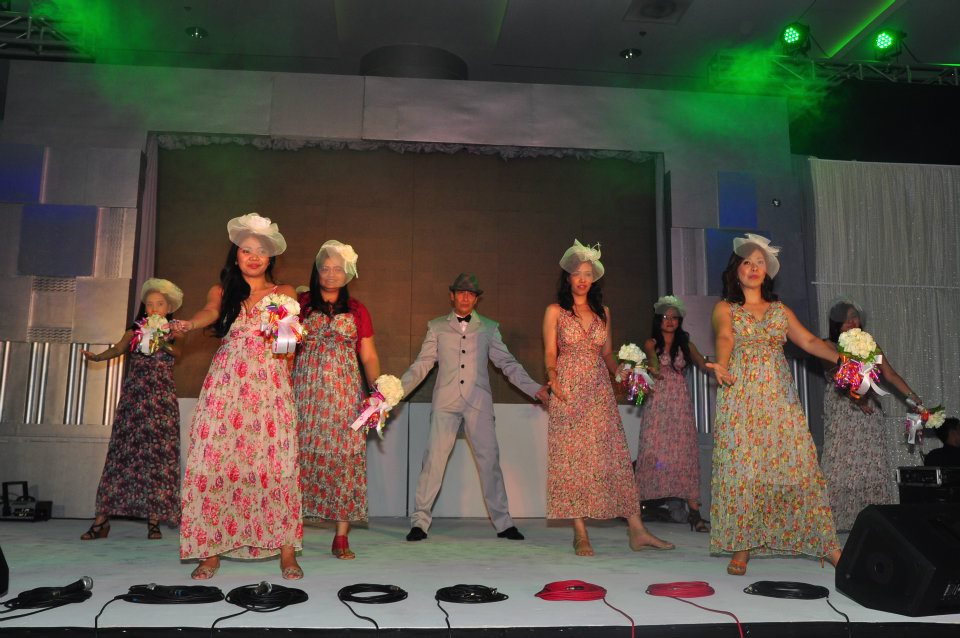 Special Nos. by 3rd Ave.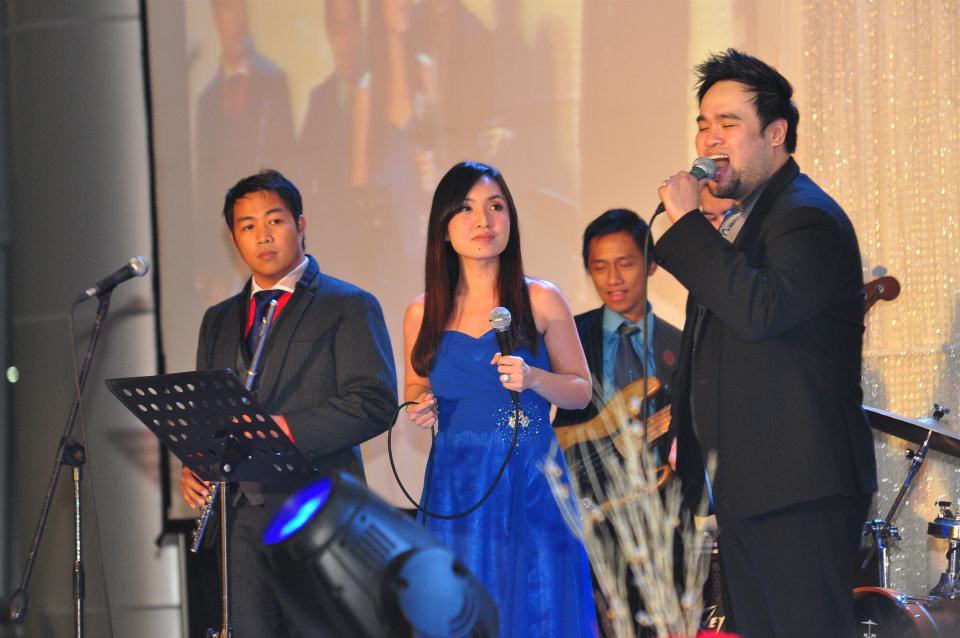 AVP Interview with former Clients by Nice Print
My heartfelt thanks and appreciation to the following former clients who set aside time to be able to participate in this video presentation sponsored by Nice Print Photo & Video. I was able to watch it on the night of the event and it was so heartwarming to hear all your kind words for Getting Married. You just inspire us all the more to nurture and love what we do :)) Thanks so so much !!! ( in alphabetical order )
Aidz & Cristina Villanueva Azaña
MaiMai Yebes-Belmonte
Say Alonzo Tordesillas
Therese Andal-Cruz
Zaf Tanpinco & Imee Masangcay-Tanpinco

Choreographed first dance nos. by Mr. Del Custodio & Ms. Jane Borbo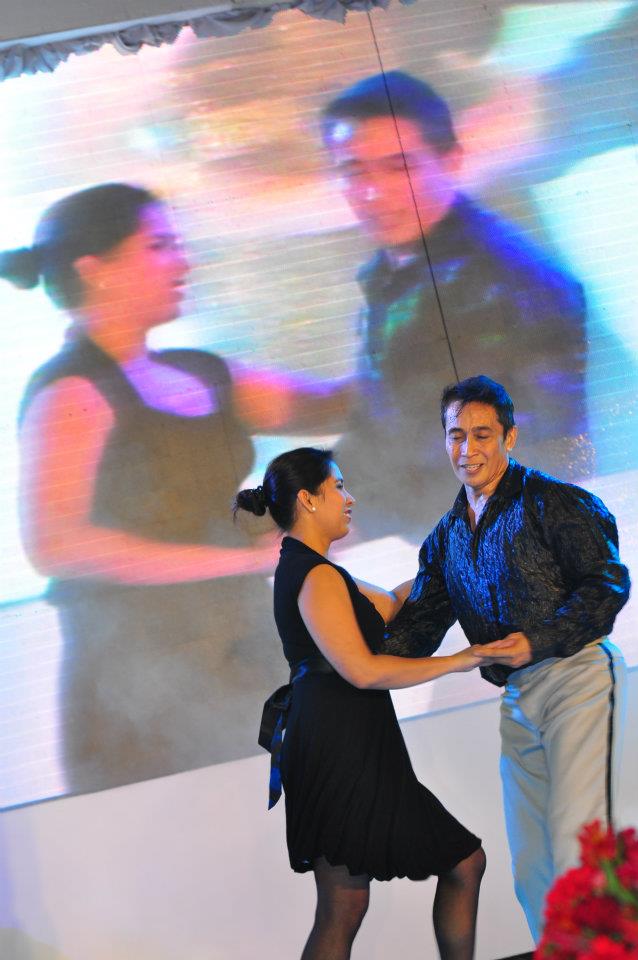 AVP Interview with wedding supplier by Nice Print
In celebration of my 10th year Anniversary, Nice Print Photo & Video surprised me with an AVP Inteview with some Suppliers of Getting Married . I only got to see the interview during the event and what a JOY it was to watch it.
BIG THANK YOU'S to the following who participated for taking the time and all the kind, funny, and flattering statements . You made me so very happy .( in alphabetical order )
Ariel JavelosaPhotography
Alaine & Mye Bartolome Siscar of Matus Weddingboutique
Charo Sy of 7 Lily
Charisse Santillan Tinio of Nice Print
Tita Jet Versoza and Tito Boyet Verzosa of Josiah's Catering
Jay Jay Lucas and Tine Diestro of Chestknots Studios
Juancho Fondevilla and Meanne Fondevilla of Sensitivity
Mia Urquico Malixi of Mico's Boutique
Rodel Colmenar of Manila Philharmonic Orchestra
Teddy Manuel of Flowers & Events by Teddy Manuel
3rd Ave Band – Paolo Ledesma,Beng Gatmaitan, Tina Lim, RV Amaranto,Lester Cerda and Sherwin Felias

Mini Concert by 3rd Avenue, 92 AD and Manila Philharmonic Orchestra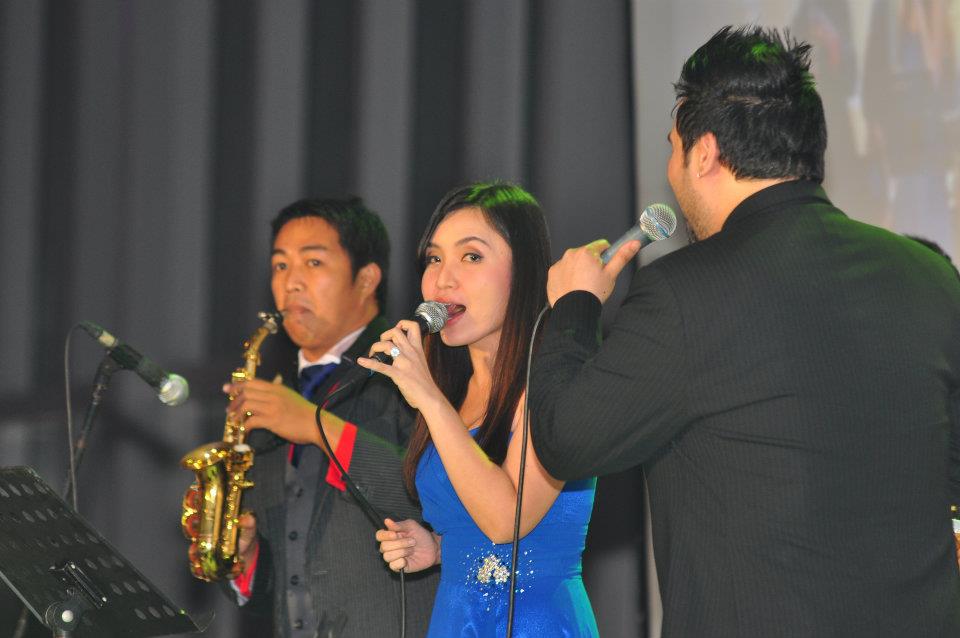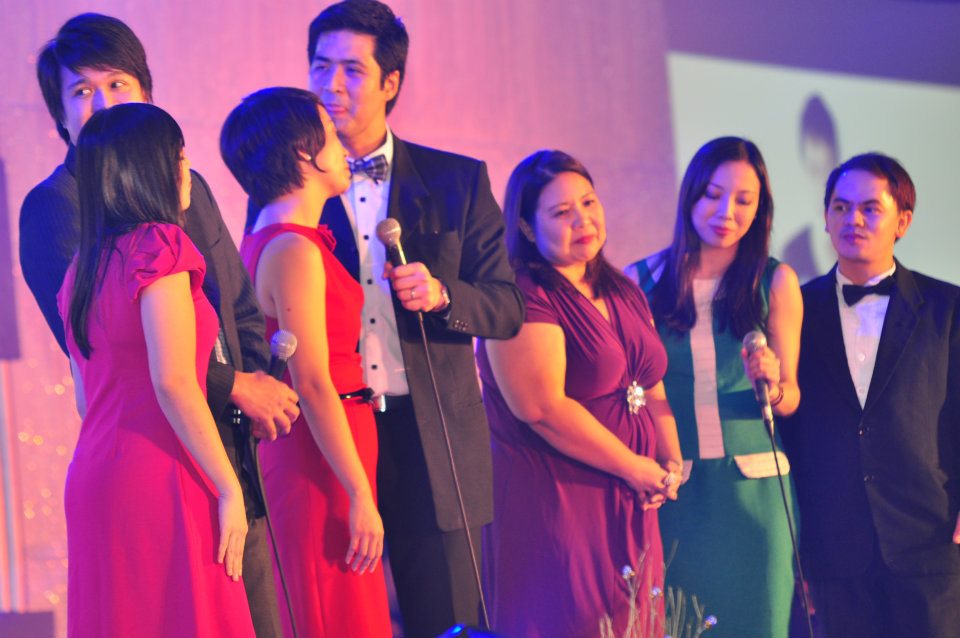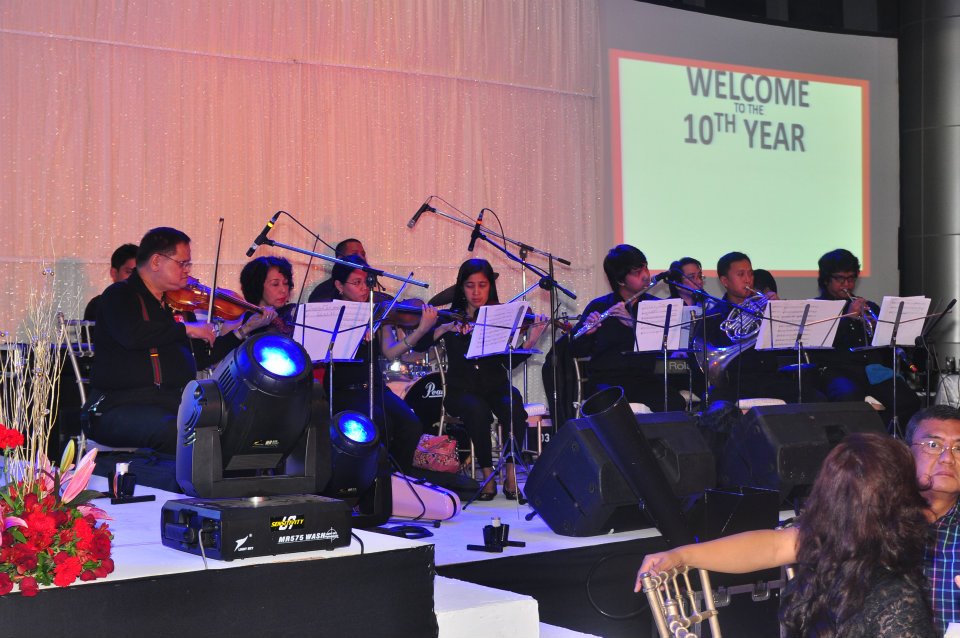 Tribute to Patrick Zaldarriaga (Son of Ms. Kutchie Zaldarriaga)
AVP -Close to you by Bob Nicolas
Sung by Peter Zaldarriaga feat. 3rd Ave.

AVP- Her Smile Sung by 3rd Ave. Lyrics by Patrick Zaldarriaga

Music Video of A Heart Awaits by Bob Nicolas Sung by 3rd Ave. Lyrics by Patrick Zaldarriaga

Acknowledgement Speech by Ms. Kutchie Zaldarriaga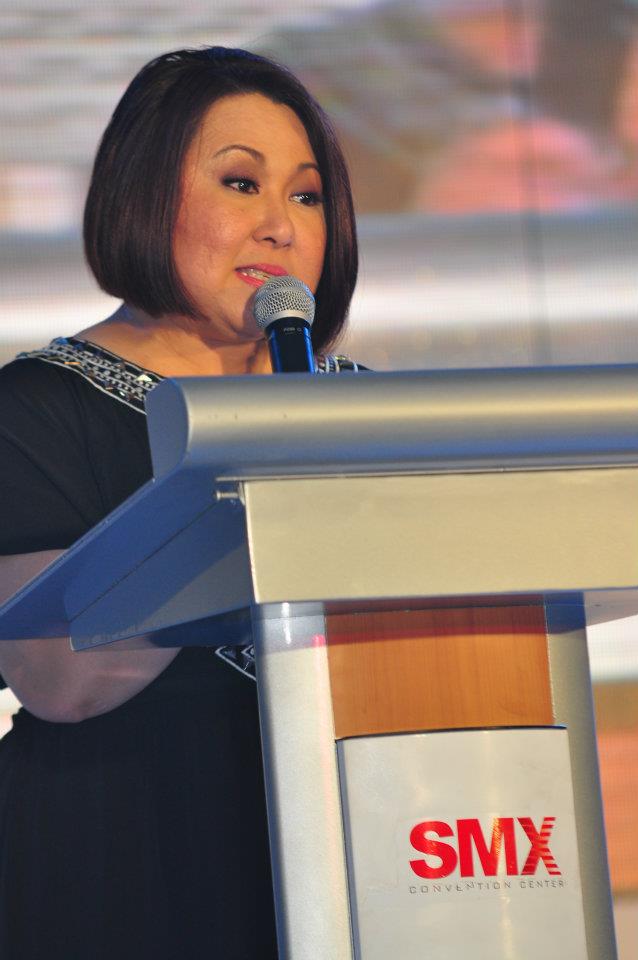 Table Set-Up by Josiah's Catering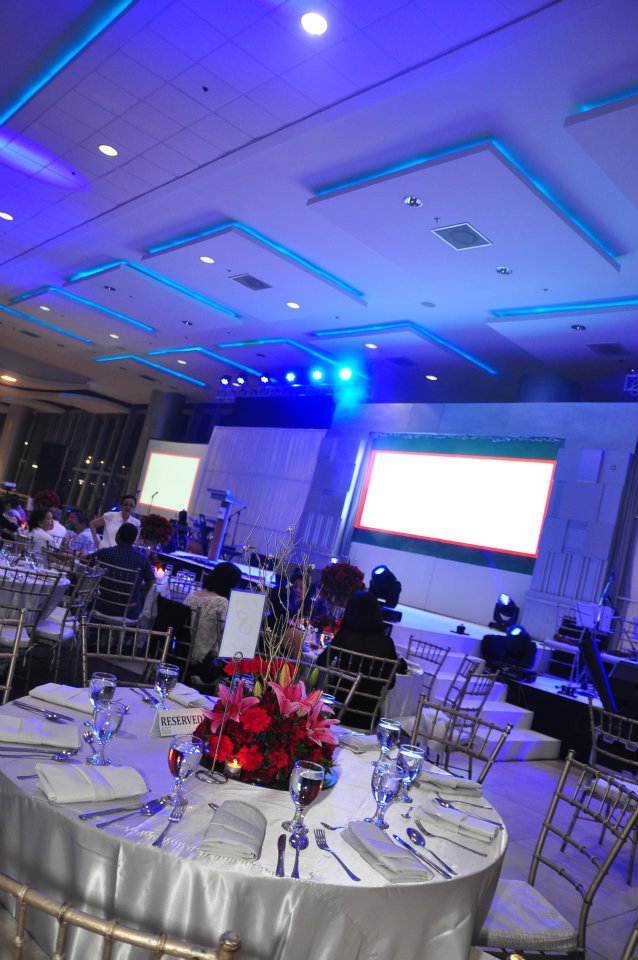 Cocktails by Margarush and Event Shakers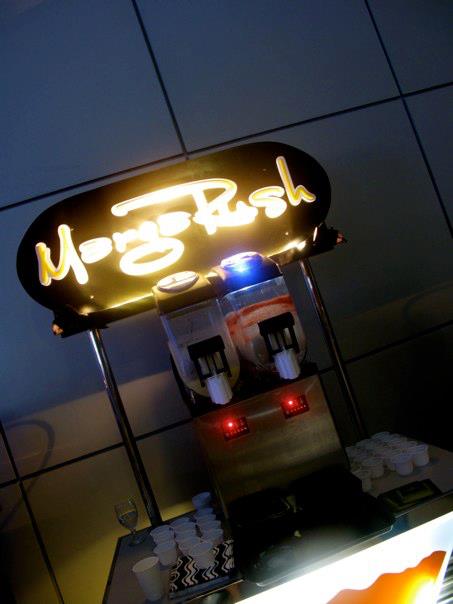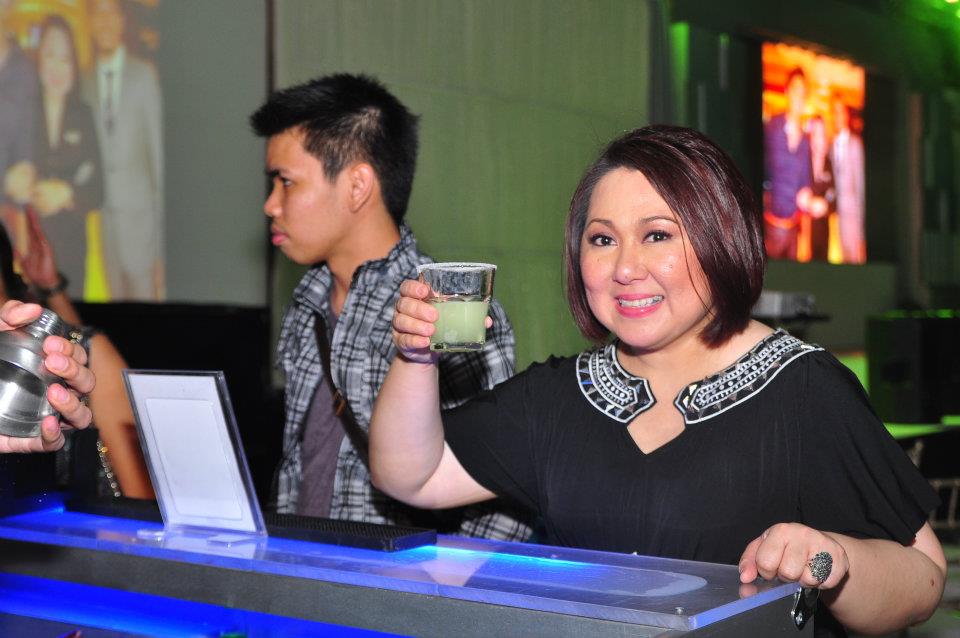 Photobooth by Baicapture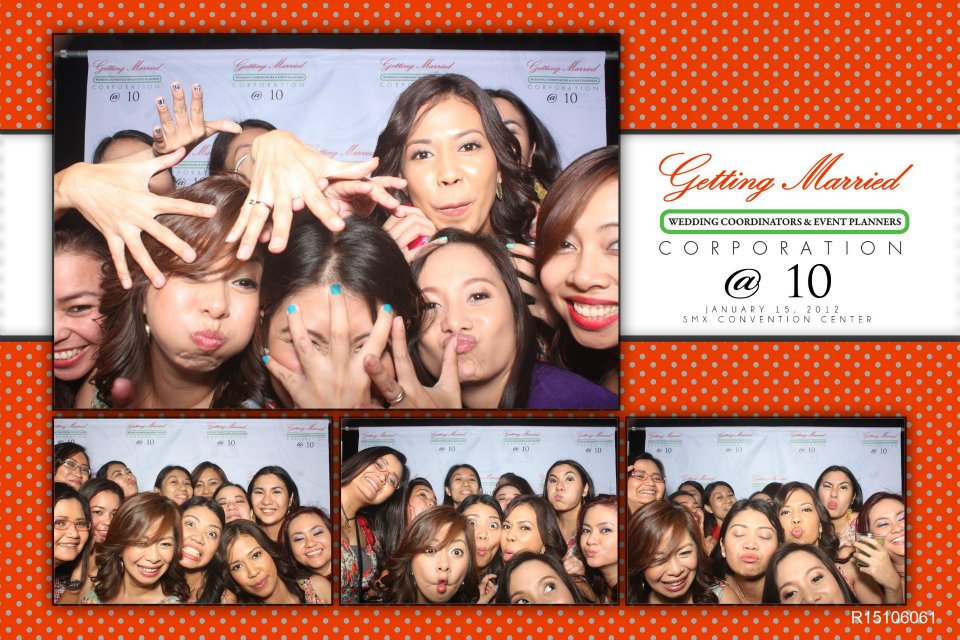 Mr. Peter Zaldarriaga and Mrs. Kutchie Zaldarriaga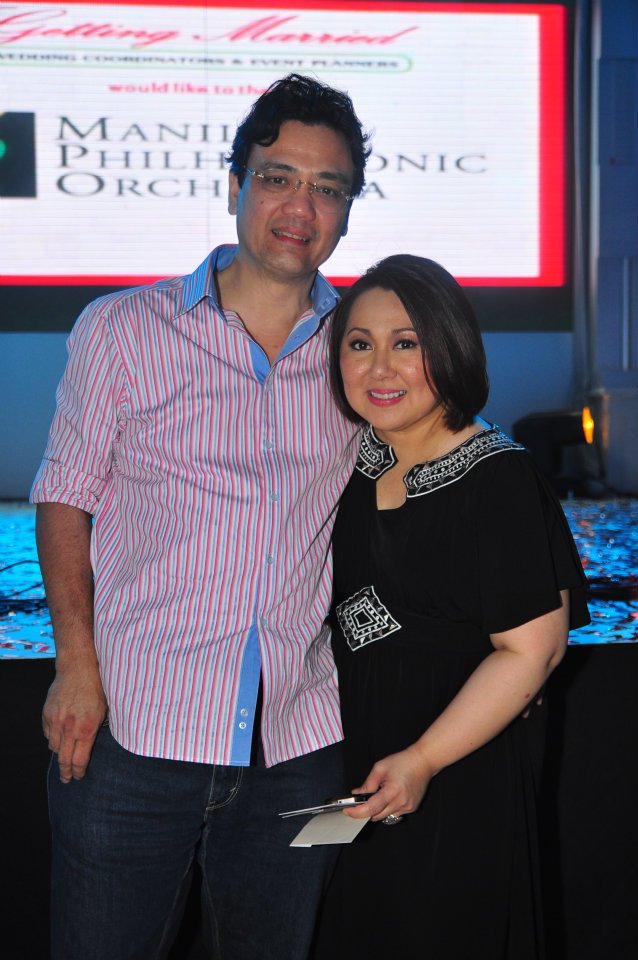 I would like to Thank Everyone who made a special effort on making it to my 10th year anniversary. Im so overwhelmed by your presence. Love you all !!!!! :))
3rd AVE- Paolo Ledesma,Teena Lim,Beng Gatmaitan, Rv Amaranto.Lester Mendoza Cerda, Sherwin Felias- Can't THANK YOU enough for all the time, effort, sleepless nights , genuine concern and love you gave me during the preps for Getting Married's 10th year anniversary. I bonded so much with you guys for the past few weeks , just preparing for everything in the program. You are like family to me. I thank God for blessing me so much with your group and your gift of music :) GOD BLESS YOU MORE !!!
Juancho Fondevilla and MeAnne Fondevilla , i truly did not expect the humongous, amazing, awesome concert stage, lights & sounds you made for me on my 10th year anniversary. You are one of those blessings that has been a huge part of my life as a wedding planner. Im so grateful for all the love and support you provided for me on this event. You made look like a true mega star with the staging ..hehe…. but seriously, so deeply thankful for all the effort to ensure its success !!!! love you guys !!!! :))
Bob Nicolas, you are simply AMAZING !!! Words are not enough to THANK YOU for making most of the major videos in my 10th year anniversary. You have always remained humble inspite of your immense talent and i truly appreciate how you keep on asking me for the help you can extend for my anniversary program. Im so touched with it and did not expect this much. I can only wish you more success and more blessings !!!! Thank you so very much !!!!
Charisse Santillan Tinio, you have always been a major sponsor for Getting Married Bridal Fair, but few people know , how generous and helpful you can be :) You are a wondeful mom and a lady i admire for being so hardworking . I dunno how you do it , but all i know is that i can always count on you . Thank you so much Charisse for all the support you extended and all the help you have been giving me thru the years. Truly appreciate everything !! God Bless….
Rodel F. Colmenar, one of those i can count on,anytime , anywhere :) THANK YOU for always being there for my family. Its always a wonderful thing to have the music of Manila Philharmonic in any of my events. Please thank for me all your great and talented musicians for the support . Thank you so very much !!!! :))
Thank you Manila Peninsula Hotel headed by Public Relations Head Mr. Mariano Garchitorena and Ms. Gaby Marco of Banquet Events office for lending me the beautiful Upper Lobby and classy Boardroom for my special shoot with Style Diaries :))
Thank you so much to my emcees for my 10th year anniversary night Francis Day and Charm Ual . So grateful to the fact that you should have accepted a wedding booking that night but opted to stay and hosts for me instead !!! i was bowled over by your support. You didnt let me down and im so super thankful for that !! I heart you both :))
A special shoutout goes to Charo Sy, of 7 Lily. Thank you Charo for all the floral arrangements , booth set up, stage frame design, arm bouquet and most of all the moral support i always get from you :) i always say your my "angel" in the wedding biz and i just know that if your around, things will be fine :) thanks so so much !!!
The 10th year anniversary celebration was a cocktail event catered by Josiah's Catering, led by Tita Jet Versoza . Their team has been very efficient in setting up my cocktail party for such a short time and im so very thankful for all the help they extended to make it look as organized as possible!! Thank you Tita Jet for the superb service and sumptous cocktail spread as always …Hugs to you all !!!
Special Thanks goes to Noky Gatmaitan of Printsonalities for my lovely invite and Baicapture Photobooth of John Bailon:)) The BAI group of companies has always been a big part of Getting Married thru the years and we are just so happy, they supported us all the way !!! A BIG Thank You to all of you !!! :))
THANK YOU'S to the following for participating at the 10th year anniversary of Getting Married . It wouldn't have been successful without your help :
Mervin Gobaco – for the dual screen and projector
Rico R. Gonzalez- for the LED wall
Hans Emerson Ong – for the special effects
Mia Urquico-Malixi – for my attire
Event Shakers- for the cocktail bar
MargaRush -for the frozen margarita
DJ Bobby Nolasco- for the cool upbeat music
Enrico MitchikoBombi Curioso – for the hot brewed coffee
Lindsay Co-alog/Samantha Unson-Gallardo – for the hair & make up of the GM staff
Del Custodio- for the dance choreography
God bless you all for all the help and support !!!
-Kutchie Zaldarriaga
Family & Relatives, Friends, College Friends, Supplier's Friend, and Getting Married Staff during the party pictures.

no images were found